About Hu
We couldn't find a chocolate that met our standards. So we made our own.
Jordan, Jessica, & Jason, Co-Founders
Behind the brand
When we first realized we needed to "Get Back to Human," we were in the same place a lot of people are today. We tried to live a "healthy" lifestyle — avoided junk food, exercised, read some labels — but we knew we could feel and perform better. Inspired by Jordan's extensive health and wellness readings and self-experiments and Jason's successful battles with auto-immune disease, co-founders Jordan Brown, Jason Karp, and Jessica Karp wanted change. Jordan hung up his corporate suit and immersed himself in all things nutrition and food. The trio experimented and researched the gut-brain connection, the causes of systemic inflammation, and the impact of certain foods and additives on our health, immunity, and performance. When all was said and done, the answer was pretty clear: replacing weird, industrial ingredients with simple, healthier ones was the key to thriving, not just surviving. Motivated by their health and wellness learnings, they set out to create a food brand that brought to life their newfound passion and human-centric philosophy.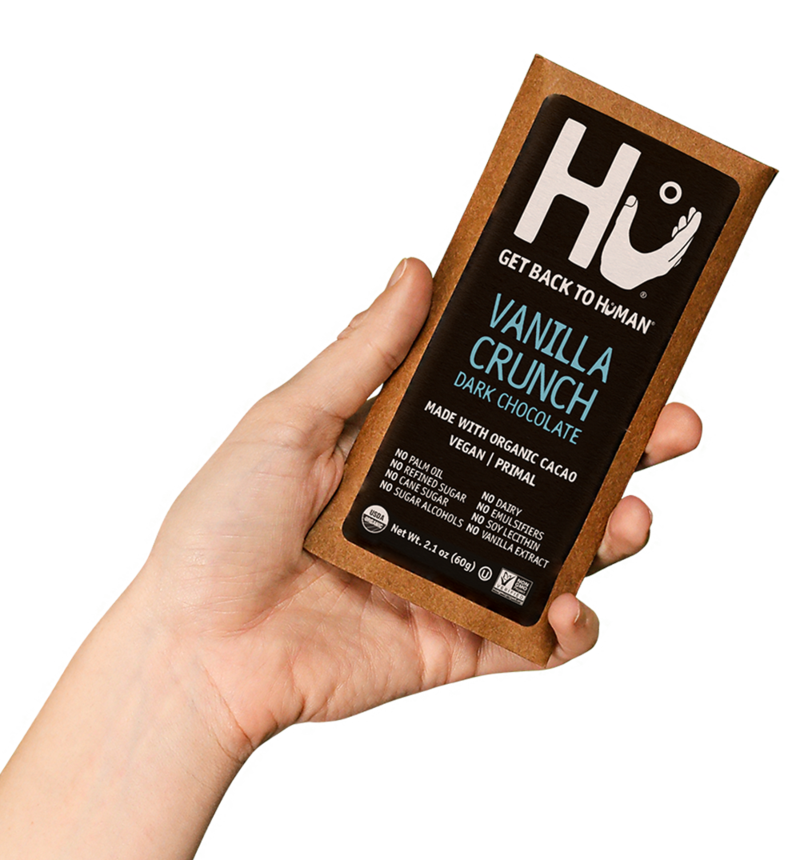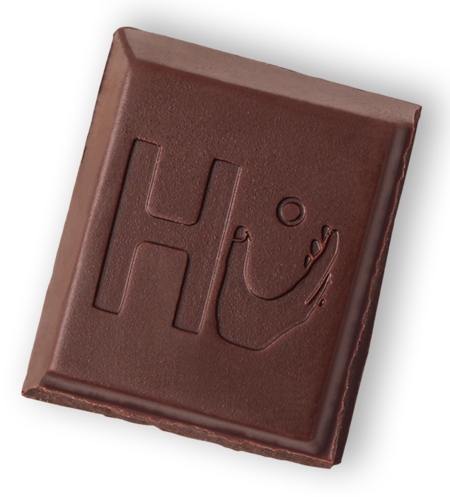 What we believe in
We started with asking questions about our food, which led us down a crazy rabbit hole of health and wellness discovery. We decided to cut through the clutter and focus on 6 simple things to get back to human:
see our values

Experiment
Try different diets, exercises, and routines. Add, eliminate, and reintroduce. Discover what makes you flourish.

Unprocess
Find out what's really in your food. Decrease the burden on your body. No weird ingredients. The more unadulterated, the better.

Move
Move your body. Move often. Maximize natural, functional movements.

Sleep
Put down the phone. Make the room dark and cold. Sleep more.

Laugh
You are a member of one of the few species that laughs. So do it. A lot. And don't forget to laugh at yourself.

Play
Reclaim recess. Take breaks. Declutter your mind. Reset.
Our mission
We obsessively vet every ingredient to unite unbeatable taste with unmatched simplicity.
We help people Get Back To Human.

Simple Ingredient Snacks
With irresistible snacks like chocolate covered almonds and cashews... what are Hu waiting for?
Shop Snacks

Get Your Chip Together
Hu Gems are made with 3 simple, organic ingredients: organic house-ground cacao, organic cocoa butter, and organic unrefined coconut sugar. That's it.
Shop Gems
The History of Hu

2009-2010
Inspiration Strikes
Co-founders and family members Jordan Brown, Jason Karp, & Jessica Karp find inspiration from early health & wellness pioneers and thought-leaders, Dr. Mark Hyman and primal diet legend, Mark Sisson. Jordan sees an opportunity in the restaurant industry and pitches a new paleo/primal food concept to his brother-in-law, Jason, to create a brand that sets a new standard of quality.

2011
Idea Becomes Reality
A lease is signed on what is now the Hu flagship location, and construction begins. The founders get to work on bringing the brand to life.

2012
Hu develops its own unique chocolate
While developing the Hu Kitchen menu and strict ingredient "guardrails," the co-founders struggle finding a delicious chocolate that meets the restaurant's ingredient rules. So, they decide to develop their own delicious chocolate that is paleo, vegan, and easy to bake with.

Sept 2012
The Flagship Opens
Hu's flagship restaurant opens its doors in Greenwich Village. Hu Kitchen's strictly-vetted, simple ingredients and paleo-inspired comfort food become a hit with the neighborhood.

2013
Hu Chocolate Launches
Hu Chocolate launches out of Jordan's apartment. In March 2013, it is on the shelves of its first store outside of Hu Kitchen – Whole Foods Columbus Circle. By the end of the year, Jordan is hand-delivering Hu chocolate to 38 stores out of a wheelie suitcase.

2015-2016
Hu Chocolate Scales Up
Jessica and Jordan do their first trade show for Hu Chocolate – Expo West 2015. Production goes through its first scale-up to serve over 400 stores by the end of 2016 with 4 employees.

2017-2018
Growing the Team
Hu Chocolate continues to grow in 2017, and a team of 5 employees moves out of Jordan's apartment and into the first Hu office. By the end of 2018, Hu Chocolate is in roughly 3,000 stores with a team of 15 people.

2019
Further Expansion into Snacking
Hu expands further into the snacking category with the launch of Hunks, Gems, and its first savory product – Grain-Free Crackers. By the end of 2019, Hu has a team of 25!